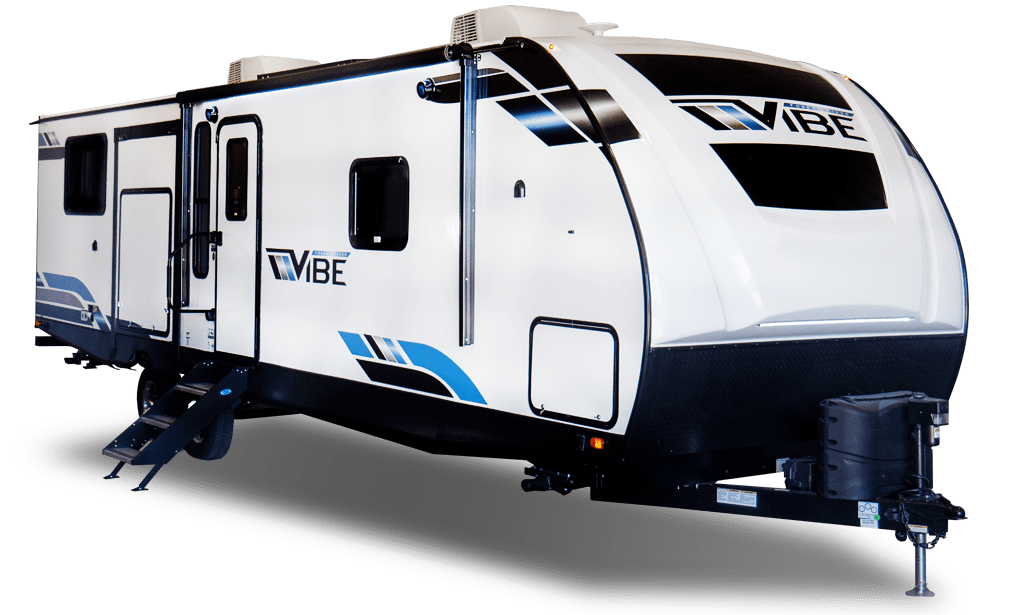 The VIBE
Featuring panoramic windows, oversized 12-volt residential refrigerators, 15,000 BTU air conditioners, three-seater sofas, 50-inch TVs, and walk-in showers, the Vibe has the most standard features than any ultra-light fiberglass on the market!
Vibe Extérieur
Vibe Intérieur
Following Your Request
---
Your St-Cyr VR advisor will plan with you a time slot to discuss the different options offered by the vehicle that interests you.
Following this discussion, whether online, over the phone or in person, you will need to complete a funding application (if necessary) and subsequently, a sales or pre-sale contract will be sent to you.